Carl Hermann Wilhelm Luder Richard
"Charles" Nitschke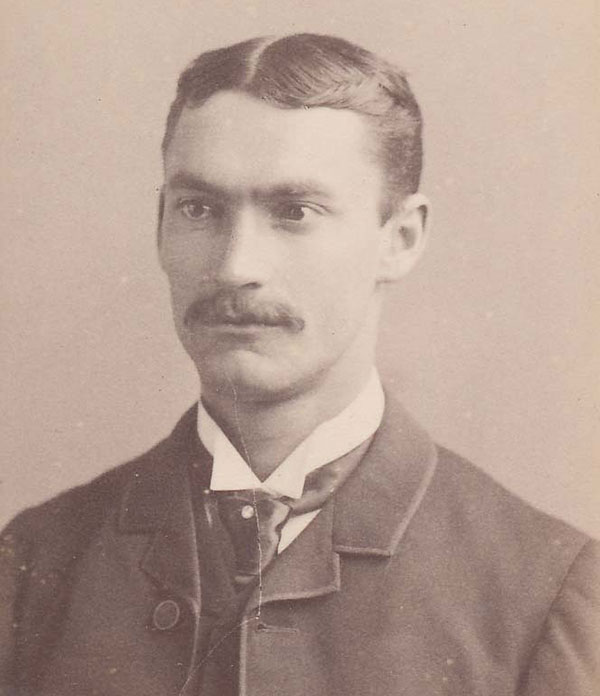 Administration Record
• Early records do not provide clear records of roles – below obtained via Annual reports and newspapers
• First NAFC Secretary 1893 to circa 1899
• Patron 1900-22 (ended due to passing)
• Management Committee over a number of seasons
• Delegate to the Association 1895; 1902-06
• Treasurer to the Association - 1899
• Regularly donated trophies
• Held roles in Adelaide & Suburban Association (Patron and Vice-Patron), South Australia Selector (1902) and Treasurer to the Association and the B Club (Vice-Patron)
• Inducted/ Named Awards
• SANFL Life Member – 1910 (confirmed year from Daily Herald article)
• NAFC Life Member – 1908
• Medal named after him for Best Follower Player in the Association (Reserves) circa 1912-72
• Nitschke Memorial Trophy was presented to the Most Magarey Medal votes (1955-73), Best Team Man (1974-77), Most Consistent Backman (1978), Best Team Man (1979-80) and Service Award (1981-84) and a variety during the 1980s and 1990s.
"Charles Nitschke was practically the founder and father of the (North) team for 15 years he guided its destiny as secretary, and in those days of small gates the secretary of a club was trainer and general utility man. Charley also represented the club on the league for 20 years, and on his retirement was made a life member"
– The Daily Herald 30 August 1919
"In this (the establishment of NAFC) connection none is worthy of mention prior to Charies H. Nitschke. Remembering the time and money he devoted towards fostering the red-and-whjte, it must have been heartbreaking to him to see them lag behind year after year. Yet he came up cheerful every time. It is in no small measure due to his efforts that North Adelaide advanced to the position of importance they have held in the last 20 years. While his team was knocking at the door which would not open he had been for years the most consistent knocker at the" door of that conservative system —club football — which enabled the stronger clubs to attract players far more readily than the weaker bodies. For a long time his fight for the district scheme looked hopeless, but eventually, thanks to the assistance of Mr W. B. Griffiths (Norwood) and Mr. Fred Ward (Natives, from which sprang West Torrens) the bugbear was removed, and the footballers of Adelaide were grouped into districts."
– The Daily Herald 4 September 1920
H. C. NITSCHKE MEMORIAL ROOM.
In appreciation of the birth of our Club we have named the new committee room after the late Mr. H. C. Nitschke, who was our first Secretary and virtually the founder of the North Adelaide Football Club. Mr. Nitschke was a great fighter and proved
himself a man of foresight, being largely responsible for the introduction of the district system under which we now play. This system was introduced in 1897, but was not put into operation until 1899. This room, when suitably furnished, will be a worthy memorial to a grand official and will perpetuate the name of H. C. Nitschke for all time" – 1956 Annual Report.